Mirror Bingo's New Virtual Games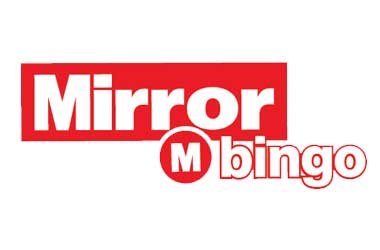 Being one of the most read daily newspapers The Daily Mirror in the UK, there is of course a lot of players who log on each day to play the many different bingo games on offer at the Mirror Bingo site, and if you have not already joined the tens of thousands of players who regularly play here then we think you should do!
Not only have they boosted their sign up welcome bonus which now gives you a bingo playing bankroll of £40 when you deposit just £10, but with their huge paying jackpot games and also their constant supply of free bingo games all of which have real money prizes on offer, you are guaranteed to get your daily bingo playing fix no matter what your gaming budget is!
However, there is much more to the Mirror Bingo site than just the range of bingo games they have available, for recently they have been massively increasing the number of bingo side games that you can access and play either as standalone games or as side games which you play as you play the bingo games.
One brand new category of game that you will find can now be accessed and played at Mirror Bingo are their range of Virtual Racing games, which we think a lot of players are going to like playing, as these games offer some very large casino prizes even if you play them for very low stake amounts.
The most popular virtual racing game currently on offer at the Mirror Bingo site is their Virtual Greyhound Racing game, an when you launch and load this game you will be presented with a list of six greyhounds, and you are tasked with selecting which ones you think are going to win, come second or even come third in that race.
The virtual greyhound races utilize computer graphics to display the running of each race and each greyhound in the race will have its own set of odds attached to it. You are able to pick a greyhound to win one race, or you can place an each way bet in the hope your dog comes first or second You can also place a straight forecast bet where you have to correctly guess which dogs will come in first and second or you can place a tricast race which will award some large winning payouts if your chosen dogs finish in first, second and third in the right order!
Categories:
Bingo News
Posted on: 25th September 2014 by: Lynda Robshaw