Paddy Power Bingo Revamps Their Bonuses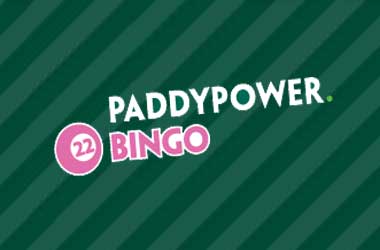 Good news if you love playing Bingo at the Paddy Power Bingo site, for they have just given their Bingo promotions, Bingo Games and their huge and generous Bingo bonuses and Spring time makeover and as such there really is no better site to play online Bingo at if you are the type of player who is demanding the best of everything!
Below is what you are going to find up for grabs and on offer when you next log into your Paddy Power Bingo site account, however, if you are not already a member of Paddy Power Bingo then make sure you do right now for as a new player in addition to all of the listed offers below you can additionally get yourself a 20.00 instant bonus when you spend just 5.00 of your own money on bingo tickets!
Last Chance Saloon – At Paddy Power Bingo if you play their Last Chance Saloon Bingo games any time between the hours of 7pm and 11pm and do not win one of their Bingo games then they will give you a free scratchcard on which you could win a small fortune!
Take Back the Night – You will find a special set of Bingo games being played from 2am each morning until 6am and these are their Take Back the Night Bingo games. These high paying games boast a guaranteed jackpot of 2500.00 and are therefore ideal Bingo games to play if you cannot sleep!
Roomies of the Week – The chat room feature which is available at the Paddy Power Bingo site is an ideal way to chat to your fellow players and make new friends, however there is now an additional reason why you should get involved with the chat at Paddy Power Bingo and this is that each week they are going to crown one of their Bingo players who has made a contribution to the chat room and reward them with an amazing 20,000 Bingo Points!
So what are you waiting for get over to the Paddy Power Bingo site and join in the fun and games, and if you do decide to give them a try make sure you get involved and use the chat room for those Bingo Points are going to be awarded o the most entertaining Bingo player and that lucky player could just be you, Good Luck!
Categories:
Bingo News
Posted on: 8th April 2014 by: Lynda Robshaw