Paddy Power Speed Trap Room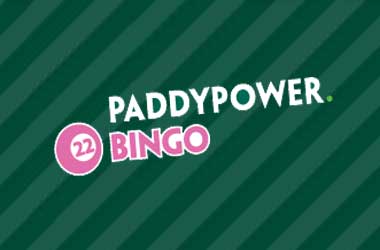 Thanks to the Paddy Power Bingo site offering players not only one of the most advanced online bingo gaming platforms, but also having an equally advanced mobile bingo platform.
Which means that you will find there are not many differences in regards to which one you choose to use, as both of them come packed with great playing games too.
However, one thing Paddy Power have noticed is that with many people having very busy lifestyles the amount of time bingo players can set aside each day or week or in fact whenever they want to play bingo is limited, and as such they have just launched a brand new bingo room.
That bingo room is the Speed Trap Room and whenever you log into it you are going to find some very low cost bingo games being played and also those games are played at a lightning pace, so you can rattle of a huge number of bingo games in a very short space of time. That will of course be very handy if you have only a small amount of spare time to play real money bingo!
You are also going to find that the Paddy Power Speed Trap Room is available not only on their instant play, no download bingo gaming platform but also it is now available to all players accessing their bingo site via their mobile bingo platform.
So if you are ever wanting to get stuck into playing bingo, but playing bingo in a cost effective way and also being able to play off a very large number of games in the shortest amount of time we would urge you to sign up to the Paddy Power Bingo site if you are not already a member.
If on the other hand you like playing some of the more sedate paced online or mobile bingo games then you will be spoilt for choice at Paddy Power Bingo, for they have all of the many different yet highly popular bingo games on offer which include both the 75 bingo ball and 90 ball Bingo game variants.
Daily mega paying jackpot Bingo games are also available at Paddy Power Bingo, and if you do have any amount of spare time today then make sure you peruse through their Bingo Schedule as that is going to give you details of when and in which of their many different bingo Rooms those high paying Bingo games are scheduled to start!
Categories:
Bingo News
Posted on: 16th May 2016 by: Lynda Robshaw