New 5 line Bingo at Wink Bingo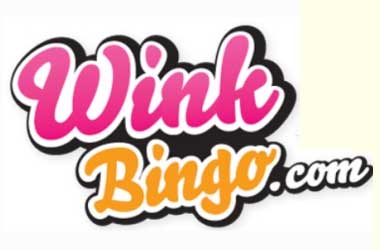 We thought that we have seen every possible type of bingo game possible over the years, however every now and then an online bingo site will surprise us with the launch of a brand new and never seen before bingo game, and that is something that Wink Bingo has just done!
They have just added a brand new bingo game that being the 5 Line bingo game to their available bingo games, and as such if you are looking for a brand new online bingo game to play and one that is going to be offering you even more chances of winning then please read on for a full overview of how that new bingo game plays and pays!
When you log into Wink Bingo you are going to be given the choice of playing the 5 Line bingo game in one of their live bingo rooms, by selecting that game to play you will be able to buy as many of those bingo cards as you like, the cost of which will be quite low!
On each 5 Line bingo card you will find a gird like formation on which you will find 25 different numbers printed in each of the positions on that grid, which for reference is a 5 x5 grid. The aim when playing this brand new bingo game is for you to complete one of the playing patterns they will be playing for on each stage of the game.
The game has been designed with 5 different cash prizes available on each game played and those prizes are awarded in turn to the first player or players who form a one line, two lines, three lines, four lines and then five line patterns.
You can form a line of winning numbers either across the card, diagonally across the card or up and downwards on the card, and with five prizes up for grabs on each game played then you will always have the maximum winning chances when playing this bingo game.
The bingo cards do look very similar to 75 ball bingo games and for reference there are 75 bingo balls in play on this bingo game, however the centre position if not a free position as is found on the 75 ball bingo games, but with five prizes up for grabs it is a much better game to play!
Categories:
Bingo News
Posted on: 9th May 2016 by: Lynda Robshaw