Mid-Day Special at Vic's Bingo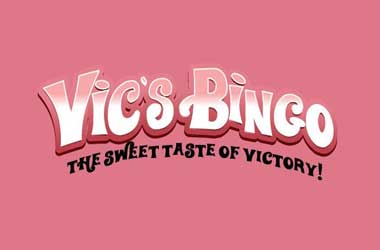 It can often be the case that when you want to play bingo online you are going to be limited in regards to the time you can log on and play at your chosen bingo site.
It is with that in mind that throughout our website we are always going to be keeping you fully up to date with when the best times to play at any bingo site will be.
We have some very detailed and informative guides on each of our approved bingo sites, so no matter when you want to play bingo online by checking through as many of those bingo playing guides as you can you will be assured of finding not only the very highest paying bingo games but also bingo sites offering the best promotions when you are free to log on and play.
Over at Vic's Bingo you will find they have a range of mid-day bingo specials running every single day of the week and as such if that is the time of day you have some spare time it really will be worth you logging into Vic's Bingo and getting actively involved in those bingo games!
There are two bingo rooms which will be offering the mid-day specials over at the Vic's Bingo site and those two rooms are their Dollar Room and their Quarter Room.
As the names of those two bingo rooms do suggest the former is one on which the bingo cards and tickets are going to cost you one dollar each, whilst when playing in the latter named room you will find each bingo card and ticket available is only going to cost you a quarter to buy one ticket!
Those two bingo rooms have collectively a three hour session starting at mid-day each day of the week and no matter how many tickets you purchase for each game played you will have the chance of picking up some specially enhanced bingo cash prizes.
If you choose to play in the Dollar Bingo Room then you will find between the hours of 12 noon and 2pm you will be able to take part in bingo games on which the games all boast fixed pot prize pools of an enormous $500 each! However, if you choose to play at the Quarter Bingo Room between the hours of 2pm and 3pm then those games all have a fixed prize pot of $100 each.
Categories:
Bingo News
Posted on: 22nd April 2016 by: Lynda Robshaw