Posh Bingo Launches Speed Bingo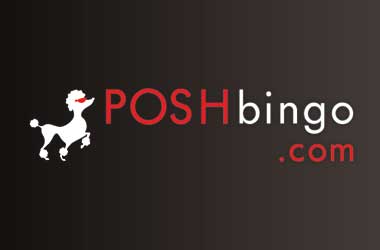 You may not always have enough time to sit down and play bingo for hours and hours, and if that is ever the case then it is worth knowing that when you play at Posh Bingo you are going to find they offer a brand new set of bingo games known as their Speed Bingo games.
These games are played at a very fast pace of knots with will allow you to rattle through a lot of games in a very short amount of time, and with plenty of big cash prices on offer you really should give some of these games a try if you are short on time and want a quick bingo playing fix!
What makes these games very fast paced is that when you play them there will be no more than four numbers called out on each game before one player wins! That's right no more than four numbers will be drawn out per game played and as such you will now realise just how many games you are going to be able to play whenever you give them a try!
The Posh Bingo sites Speed Bingo Games are playing between the hours of 7am and 11,30am and the bingo room you will need to be playing in to be able to access these new games is the Posh MPH Bingo Room, so make sure you select it from the game menu as soon as you log into the site.
The bingo cards on the Speed Bingo games cost between 5p and £1 and you are able to buy from one to twenty four cards per game played. The winner of each game will be the first player who manages to cover all of their bingo number son any one single card in the lowest number of bingo balls drawn out of the machine and in the event of two players calling bingo at the same time those players will share the cash prize on offer.
One final thing to keep in mind if you are interested in signing up to the Posh Bingo site is that as a first time newly registered player you will of course be able to claim their sign up bingo bonus, please visit their website for the full details of that bonus and to find out just how large it is as we just know you will be impressed when you do!
Categories:
Bingo News
Posted on: 28th July 2015 by: Lynda Robshaw