Sugar Rush Bingo Slot Tournament Now live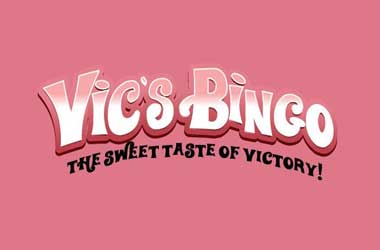 With the temperatures rising as we work our way through the summer months, if you fancy playing some online bingo in the next few days and you are particularly fond of playing bingo slot games alongside the bingo games you are playing then make sure you pay a visit to Vic's Bingo.
For they are holding their Sugar Rush Bingo slot tournament from now until the 9th of August and this is your chance to win one of several large cash and bonus prizes simply by playing their highly playable and great paying Sugar Rush slot game!
Each time you play the Sugar Rush bingo slot at Vic's Bingo from now until the 9th of August 2015 you will be awarded one special bonus point each time you have wagered in total $1 and the aim of this bingo slot tournament is for you to be the player who accumulates the highest number of points during that time period.
There are in fact three prizes up for grabs which will be awarded to the players who manage to accumulate the most tournament bonus points. However, it will be your status in the Vic's Bingo comp and loyalty club that will determine just how much you can win via this bingo slot tournament.
The best prizes on this bingo slot tournament are revered for those players who have achieved the Bingo Princess through to Bingo Master status in the comp club for if you are in one of those tiers of their comp club the prizes on offer on this slot tournament are $2500 in cash for the first prize, $1000 in cash for the second prize and $700 in cash for the third prize.
Should you be in the Bingo Bronze to Bingo Platinum tiers of their comp club you can win $500 in cash if you finish first in this slot tournament and a bonus of $500 and $350 if you finish in second and third place respectively.
Even the players in the lowest levels of the Vic's Bingo comp club can pick up some respectable bonus prizes in this slot tournament for those players who are in the Bingo Rookie to Bingo Steel tiers can win a $300 cash prize if they come first in this slot tournament and those players finishing in second and third place in those tiers of the comp club will win a bonus of $200and $100 respectively!
Categories:
Bingo News
Posted on: 3rd August 2015 by: Lynda Robshaw