Red Bus Bingo Top up Hop off Promotion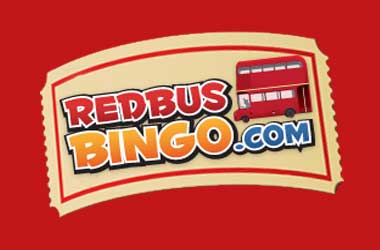 As you will already know there is nothing more we like to present to all of our online bingo playing website visitors than a range of ongoing and currently available Bingo promotional offers that have been sent to us from our many contacts who own and operate online Bingo sites!
With this in mind we have just been informed of a brand new online Bingo sites promotional offer that may be of interest to you and this is currently available over at the unusually named Red Bus Bingo site, please do not let the name of this great Bingo site put you off giving them a try, for they have been established for quite a while now and have built up and earned a solid reputation as a very player friendly online Bingo site with a revamped loyalty club!
The current Bingo promotion that Red Bus Bingo are offering is known as their Top up and Hop off Bingo promotions and this is a special Bingo jackpot game on which they are offering a range of guaranteed jackpot amounts from as little as £30 up to a maximum of £500 every hour on the hour!
You will need to be online between the hours of seven o'clock and midnight any day of the week, and this special Bingo Jackpot game is available in their set aside Coach and Horses room.
The way in which their entire available Top up Hop off Jackpot Bingo game is structured is as a very low cost Bingo ticket game and you will need to get a full house to win the jackpot and be the first player to cross off all numbers on any of your purchased Bingo card.
You will be paid out between £30 and the maximum prize of £500 depending on just how many numbers it has taken you to be the first player playing any of these special Jackpot Bingo games to cross off all of the numbers on any one ticket.
So the trick to being able to win the maximum amount is to try and get a full house in the lowest available number of Bingo Balls called out, remember you need to be in it to win it and as such we suggest you sign up right now so you can log straight into your Red Bus Bingo account later this evening when those games are live!
Categories:
Bingo News
Posted on: 12th February 2014 by: Lynda Robshaw