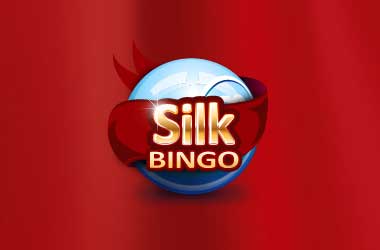 We are very excited to tell you about a brand new online bingo site that has just gone live and this site has lots of things going on including some massive bonuses and some huge jackpot games, so if you are hunting around for a new bingo sites then make sure you visit the Silk Bingo site today for you will not find a more player friendly site!
Let us first give you an idea of just what bingo bonuses you are going to find on offer at the Silk Bingo site, as a new player when you deposit and put into play 10.00 worth of bingo cards then they will give you another 20.00 worth of bingo credits, allowing you to play at the very least three times as many games as you would have expected!
To give you even more value packed bingo playing sessions at the Silk Bingo site you are also going to be able to claim a further 50% bonus on every other deposit you make, this really is going to ensure you hallways have the maximum number of winning opportunities so make sure you sign up and get claiming those free additional bonuses whenever you are in a bingo playing mood!
You are going to find plenty of 90 ball bingo games to get stuck into and play at the Silk Bingo site as well as more 75 ball bingo games than you can handle! With ticket prices on many of their bingo cards costing just 0.01 and with a huge set of bingo jackpot games on offer, with prize pools of an amazing 20,000.00 hen this is the bingo site where your dreams of winning a huge life changing jackpot win may just come true!
Get yourself over to the Silk Bingo website today for they also have plenty of ongoing bingo promotions which are fully listed on their great looking website!
Categories:
Bingo News
Posted on: 27th September 2013 by: Lynda Robshaw