Bingo Jackpots Up For Grabs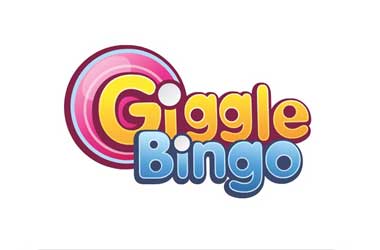 There is only one bingo site worth visiting today if you are looking for a massive collection of high paying bingo jackpot games and that site is our featured and rated Giggle Bingo site, where a very warm welcome awaits all online bingo players.
If you do fancy getting stuck into playing bingo today then have a look at all of the following high paying games which can be found once you log into Giggle Bingo, they have more than enough of these big jackpot paying games on offer and as such whenever you log onto their state of the art, no download required bingo site you will never be far away from a jackpot bingo game about to start!
For some bingo jackpot games on which the jackpots keep on growing in value until someone wins one of them then make sure the bingo rooms you are checking and playing in at Giggle Bingo are the Snickers, Friendship and Speed Bingo Room for these are the rooms where the bingo jackpots start at 500.00 and keep on growing in value.
These bingo jackpot games are won when a playing manages to call house with a full house winning pattern on any one of their purchased bingo tickets in 38 balls called out or less.
You will also find some big money low cost bingo games on offer in Giggle Bingo's Sunshine Room, these games have jackpots which are guaranteed to start at 250.00 and to claim and win one of them a full house bingo pattern must be completed in 40 balls or less, however this is increased every two days by one number to give players more chances of winning one of these big bingo jackpots at Giggle Bingo!
Finally we would like to tell you all about Ice Breaker Room which is another of the bingo rooms available to play in at Giggle Bingo, this bingo room is where you will also find another set of big paying progressive bingo games on offer which all start with a value of 500.00 and then keeps on growing.
To win a progressive bingo jackpot in this bingo room you need to call house in 38 balls or less, and to give you many more chances of winning every four days these jackpots can be claimed in one additional number, so after four days if the jackpot is not won you can win it in 39 balls or less.
Categories:
Bingo News
Posted on: 4th October 2013 by: Lynda Robshaw