Wink Bingo Joins the App Market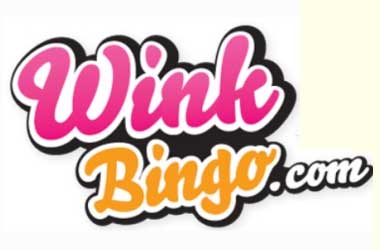 With the majority of all of the bigger and better known online bingo sites already offering their own mobile bingo sites and bingo Apps it was a little surprising we thought that one such major bingo site that didn't have their own fully downloadable bingo App was Wink Bingo.
Having been launched several years ago and being one of the 888 Ladies Bingo brands most popular and most played at sites this always did seem somewhat strange, however all of that has just been rectified and we are pleased to announce the that brand new Wink bingo App is not available to download over at the Apple App Store!
The new Wink Bingo App has been quite a while in development however it is true to say that is it certainly one of the most advanced Bingo playing Apps we have seen for quite a while, we found it an absolute breeze to download, install and use and when you do have the App on your mobile device that means you can always playing Bingo no matter where you are.
There are quite a few unique games on offer on this Wink Bingo App that we haven't notices being offered on their online bingo platform, so if you are looking for something completely new and do indeed have a mobile device then it may just pay for you to get this Bingo App loaded onto your mobile device. which takes less than a minute.
You can sign up to the Wink Bingo site via the App and once you have done so and logged in for the very first time if you choose to make a deposit into the Wink Bingo site using any of their many available banking options then you will of course be able to avail yourself of their new player sign up bonus deal.
If you want more information on this brand new Wink Bingo App then you can either get over to the Wink Bingo website where full information and instructions for using their new Bingo App can be found or you can visit the Apple App Store where you will be able to download it instantly.
However you choose to play at Wink Bingo whether it is vie their online gaming platform or this new mobile gaming App you will be assured of some of the highest paying bingo games available, and plenty of low cost bingo cards and tickets are also on offer.
Categories:
Bingo News
Posted on: 7th October 2013 by: Lynda Robshaw