Take the Paddy Power Bingo Easter Money Challenge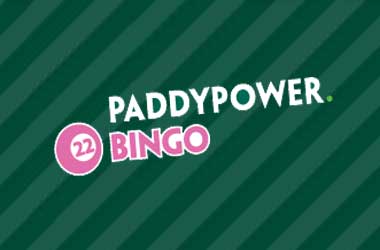 Both the online instant play Paddy Power Bingo site and their sister mobile bingo site are running a rather unique promotion over the Easter break, and if you are one of the many millions of people who have some time off over Easter and do fancy playing a range of bingo games or bingo slot machines this promotion is going to be right up your street!
This promotional offer is known as the Paddy Power Easter Money Challenge promotion and much like every other promotional offer Paddy Power Bingo has designed and made available to their customers it is very easy to claim and understand.
As such let us give you a quick insight into how you can join in the fun and bag yourself lots of bonus credits if you do get involved in this promotion!
Paddy Power Bingo
What you are going to be able to claim is up to £/€100 in bonus credits at Paddy Power Bingo, and those bonus credits can be used on any of their high paying bingo slot machines. However, you will have to earn that bonus first and you will also be required to opt into this promotion.
You opt in by simply entering the code 'EASTER' into their bonus code claiming page on their bingo site once you have logged into your account and then you are good to go and can start earning those slot machines playing bonus credits straight away.
All that you are going to have to do is to wager one of several different set amounts when playing any of the Paddy Power Bingo slot machines, and once you have wagered, and not necessarily lost a certain amount you will then be awarded with your bonus credits by 6pm Monday 17th of April. Be aware that this promotional offer ends at 23.59 on 16/04/2017 and as such you really should get involved as soon as you can do, and remember, the more you wager the more bonus credits you will be awarded with.
The minimum amount you will have to stake to receive a slot bonus is just £/€150 or more and by doing so you will get a £/€10 slots bonus, if you stake £/€300 or more then you will get a £/€15 slots bonus. If you manage to stake £/€500 or more you will get a £/€25 slots bonus.
Those players who manage to stake £/€1,000 or more will then qualify for a slot machine bonus of a large £/€40 and finally if you manage to stake during the promotional offer £/€5,000 or more, then you will be awarded with a bonus that can be used on the range of different Paddy Power slot machines £/€100.
More details and the terms and conditions of this bonus can be found on their website, so do take a look. Paddy Power Bingo will let you set your account in Euros or in GBP and they offer a large range of banking options too.
Categories:
Bingo News
Posted on: 13th April 2017 by: Lynda Robshaw