William Bingo Goes Bingo Crazy!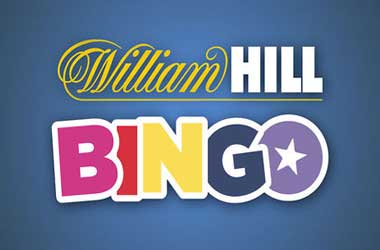 When you hear the name William Hill you may instantly recognise it as being the name of one of the most established betting companies in the UK, however if you are a Bingo player who enjoys nothing more than playing Bingo online then you may be blissfully unaware that William Hill also have an online Bingo site and during March they are pushing the boat out in regards to a range of bonuses and Bingo games that will attract a whole slew of new players to their site.
With this in mind we thought it would be wise for us to showcase to you just what you are going to be able to avail yourself of if you decide to give the William Hill Bingo site a try today. For there really are several aspects of this leading and very busy Bingo site that is going to appeal to every online Bingo player!
The new player sign up bonus that the William Hill Bingo site have put together for anyone signing up to their Bingo site in March this year is a whopper, and all you have to do to get the maximum value out of it is to deposit just 10.00 and when you do they will give you a massive 40.00 in bonus credits, you are not going to find many online Bingo sites offering new player bonuses that are anywhere as near as generous as that little beauty!
Also a wide and very varied range of free Bingo games have been added to the March 2014 Bingo Schedule over at the William Hill Bingo site and unlike a lot of other online Bingo sites if you win one of these free to play Bingo games then you can be awarded with real cash payouts and not just comp or loyalty point credits!
You are going to find a huge number of special Big Bingo Jackpot games offered throughout the month of March at the William Hill Bingo site and these games are not only available via their selection of 90 Ball Bingo games but you are also going to find some very large and highly playable jackpot games attached to their fast playing and fun to play 75 Ball Bingo games.
Get yourself over to their website s soon as you can for these current Bingo promotions, jackpot games and freebies are only going to be available until the end of March!
Categories:
Bingo News
Posted on: 19th March 2014 by: Lynda Robshaw