Win a Cruise at the Bingo Hall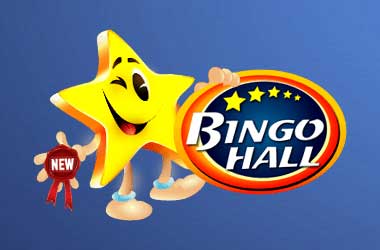 There are not many online bingo sites that run bingo tournaments. However that is what you are going to find if you make the smart decision of playing at the Bingo Hall site this May! For the entire month of May if you play one of the bingo games in any of the bingo rooms at Bingo Hall which is being played for the Palm Tree bingo pattern and you win that game then you will be given some special points.
The aim of this May 2015 bingo tournament is for you to score as many of those points as you can, for on the final day in May the top fifty players who have scored the highest number of points will then be given access to a special bingo session on which the player who manages and is lucky enough to win the most bingo games on that session will then be given tickets for two on a cruise!
The cruise is around the Bahamas and the lucky winner and his or her guest is going to be able to live the life of luxury for one full week. You will be able to keep track of just which players have so far scored the highest number of points, for on the Bingo Hall website they have put a leader board up which is constantly updated with the usernames of the players who have scored the most points.
It is worth noting that as a player at the Bingo Hall site you will find they offer lots of different bingo games which have different card and ticket prices, but to give every player a very fair chance of winning a place in that grand final bingo session all of their bingo games will award a different number of points to players winning the Palm Tree pattern bingo games dependent on the price of the cards and tickets for those games.
You really should give this bingo promotion a try, for that cruise for two to the Bahamas is going to be won by one player, and with some luck in playing that lucky bingo winner may just be you. All of the details of how to enter this bingo playing tournaments and all of the terms and conditions attached to it will be found on the Bingo Hall website so do take a look!
Categories:
Bingo News
Posted on: 6th May 2015 by: Lynda Robshaw