Win a Samsung Curved 75 Inch TV at Vic's Bingo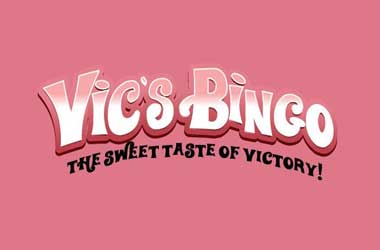 There are so many ongoing promotions available at the top rated and US Player friendly Vic's Bingo site it is often very difficult to keep up with them all. However, we do have to let you know what is currently on offer at this leading and fully licensed bingo site for currently they are giving away a huge Samsung Curved 75" TV to one lucky player!
If you are not yet a player at Vic's Bingo then you really do need to consider signing up and playing there for all new bingo players will have access to one of the most generous sign up bonuses available at any bingo site and will then be able to go on to claim a huge number of daily and ongoing bonus offers too.
However, one thing that Vic's Bingo is famed for doing is ensuring that they have lots of ongoing deposit match bonus available to their players and also you will often find they are running special huge prize paying tournaments and there will always be plenty of raffle and draws that you can take part in.
Currently you have the chance of winning that state of the art Samsung Curved 75" TV and the way in which you can have a chance of winning it is by taking part in their current raffle, and at the end of this month one lucky player will be selected and will then be sent out that huge sized start of the art TV, read on for an overview of how the draw has been structured and how to get tickets for that draw too
The way in which you are going to earn raffle tickets to enter the draw is very easy to understand, for each and every single time you make a $50 deposit into your Vic's Bingo account you will then be awarded with one raffle ticket.
However, if you decide to make a deposit of $100 instead of $50 then as a special bonus you will receive three raffle tickets instead of two of them, so the more you do deposit an play the more chances you will then have in the raffle.
Unless you have seen a huge 75" Samsung Curved TV before then you will not realise just how amazing they are, and with some luck in playing over at Vic's Bingo you could be the lucky player that wins that huge television!
Hispek
Please watch the above video for you will find the presenting giving you a complete run through and description of this much sought after TV, and if you do win it at Vic's Bingo then boy are you going to have an amazing time every single time you switch it on and sit back and watch your favourites TV show! Check the Vic's Bingo website for more details.
Categories:
Bingo News
Posted on: 31st October 2016 by: Lynda Robshaw