Paddy Power Bingo £1million Giveaway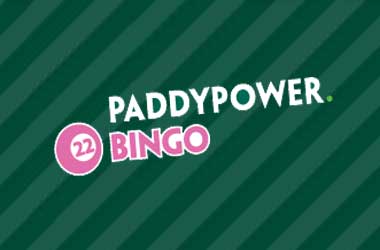 You will need to act quickly if you fancy trying to win a share of the huge £1million that Paddy Power are giving away in their latest bingo slot game promotion, for it ends on the 27th of November 2016, and every player does have a chance of winning a share of that prize pool!
The way this bingo slot promotion has been designed and structured is as a bingo slot playing competition, however you will need to play off a certain amount of slot playing credits to be given tickets to that draw!
In fact, even if you are a very low stake bingo slot player you will have the chance to bag a huge number of draw tickets for you are only required to play through 10.00 to obtain a free ticket for that draw.
To give players the best chances of having lots of winning chances there are lots of different slot games listed that you can play, and there will also be a bonus slot and by playing though 10.00 in credits on that bonus slot game you will get two draw tickets instead of just one of them!
Paddy Power Bingo
If you haven't yet experienced the delights of playing at Paddy Power bingo then now really is the time for you to start doing so for they have a massive range of slots and their bingo game selection is huge.
It is also worth knowing that Paddy Power Bingo also has some of the largest bingo jackpot prizes up for grabs too and the ticket prices are very low so you will always find plenty of entertaining and high paying bingo games on offer to you no matter when you log into your Paddy Power Bingo account.
Keep in mind though that the clock is ticking for this special £1million Giveaway so you will need to act fast! Also by joining up today you are going to be able to make use of their generous and instantly credited new player bingo bonus offer the details of which you will find on their website.
Paddy Power is a huge company and not only offer bingo and slot games but they also run and operate a wide range of additional gambling related sites too.
They are famed for their rather outrageous yet very funny advertisements that are on television often, they also sponsor quite a number of major sporting events the world over and as such they are a huge company and one you can trust.
You will also find making a deposit into your Paddy Power Bingo site account is quick and easy as they have plenty of different banking options available and they also will let you make small and modestly sized deposits too!
Categories:
Bingo News
Posted on: 21st November 2016 by: Lynda Robshaw