32Red Bingo Launches New TV Advert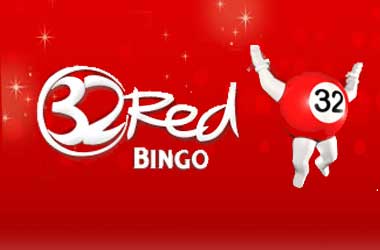 You are always going to be amused when you see and advertisement for any of the many different online gaming sites that are owned and operated by 32Red, for their commercials are always designed with the sole aim of raising a smile!
In fact 32Red Bingo have just launched a brand new television commercial to promote their new, no deposit bingo bonus that all first time registered players are going to be able to claim instantly the very minute they sign up and log into their accounts for the very first time!
The advert starts off with an elderly man slowly trying to manoeuvre his vehicle into a parking space outside his local supermarket, however as he is doing so a young lady nicks his parking place by driving straight into it!
This young lady them proceeds to buy all her weekly shopping, and finding just one till open and another women with an equally overloaded shopping trolley making her way swiftly to that open till she pushes her shopping trolley at speed into the aisle alongside the till, therefore getting to it before the other lady!
The commercial then goes onto then ask do you like winning? Then it goes on to mention that all new players are going to be able to not only claim £10 in free no deposit required credits when they open an account at 32Red Bingo for the very first time but also that they have jackpot winners who play their real money bingo games each month and take home prizes of up to £100,000!
Have a look at the 32Red Bingo advertisement below:
You are not only going to be able to make use of that no deposit bonus when you sign up to 32Red Bingo but with deposit match bonuses and a steady supply of other promotional offers available to new and existing players you will always find your money goes much further when you play there.
Plus you can now play 32Red Bingo on any mobile device for not only do they have an instant play online bingo gaming platform available but you can access all of their huge paying bingo games wherever you are and whenever you like, even in the local supermarket by simply downloading their state of the art bingo app directly onto your mobile device, so give them a try today and make sure you claim all of their bonuses for added play time and additional winning opportunities!
Categories:
Bingo News
Posted on: 19th June 2015 by: Lynda Robshaw