Big Wednesday Night Bingo Jackpot Games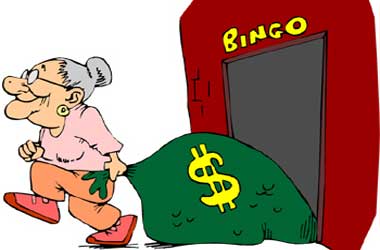 Well, we have made it to the halfway point in the week, and to celebrate this fact we have a couple of exciting bingo jackpot games to bring to your attention, these big paying bingo games are available online and with low ticket prices, should you be at a loose end later on this evening then it may be worth logging on and giving them a try.
The first game which is well worth you taking part in is held over at Foxy Bingo, they have their famous and not to be missed £2,500 Guaranteed Jackpot game, it starts at 9pm GMT and the ticket price is just 25p per ticket.
Many players like to play bingo at Foxy Bingo as they are one of the friendliest bingo sites online and as such if you are looking for some fun and games this Wednesday then why not give them a try that huge guaranteed jackpot has to be won by someone and that lucky player could just well be you!
Another online bingo site which is worth visiting during this Wednesday evening is the William Hill Bingo site, it is their Wednesday Jackpot Night tonight and they are running some large paying jackpot games every half hour starting at 7pm GMT.
The best part about these jackpots is that they grow in value every thirty minutes, so at 7pm the first jackpot bingo game will get under-way and this has a jackpot of €650 up for grabs, and if you manage to be online when the last game in the jackpot session is up and running then that particular game, which gets under-way at 11pm GMT is worth a huge €1000, so why not make some space in your diary tonight to give at least one of these bingo jackpot bingo games a try!
You will also find at both of the above listed bingo sites a range of progressive type of jackpot days running 24 hours a day, what makes these types of bingo games quite exciting to play, is that to win the jackpot you need to have a full house and call it below a certain amount of numbers called.
So for example if the jackpot is to be won in 45 numbers or less, then you will need to get all the numbers called and crossed off on any one of your bingo tickets before the 46th bingo ball is drawn out of the bingo machine.
Categories:
Bingo News
Posted on: 20th February 2013 by: Lynda Robshaw