William Hill´s Reel King Slot "Faulty"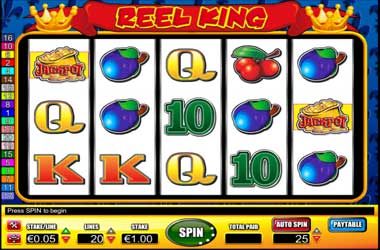 In a rather unusual step William Hill and the company who supply them with land based fixed odds betting terminals released a joint statement through the UK Gambling Commission in regards to a problem they discovered with one of the slot games found on their betting terminals, that game being the Reel King slot.
Whilst it appears the game was operating as it should the help files which was attached to the game and was accessible via the slot screen was displaying the incorrect return to player payout percentage.
Such an event is required to be reported immediately to the UK Gambling Commission once discovered and this is what has led to both William Hill and Inspired Gaming to admit to the error and quite unusually or in a face saving exercise they have decided to donate £300,000 to the Responsible Gambling Trust, a charity helping to promote fair and responsible gambling.
Whilst this is to be commended by both companies it does make players ask the question how long was this error in place for and are there are other games which proclaim to offer a certain payout percentage via the help files when this is not always the case when the game is actually set in motion.
William Hill and Inspired Gaming have assured everyone that their entire current suite of games offered on their fixed odds betting terminals do now play to the advertised RTP´s.
Whether individual players should be refunded any losses on this Reel King slot game remains to be seen, however as they are accessible by anyone in a William Hill Betting Shop, then it would be an impossible task to work out who is owed what if anything at all due to this payout percentage display error, and this is probably why both companies opted to make a very sizeable donation to the Responsible Gambling Trust.
Some questions do need to be asked in regards to who in fact closely monitors these fixed odds betting terminals as this case have so clearly proven they are not infallible and as such players using them could, quite unbeknown to themselves be playing a faulty game or at least one that does not play out as it is described and is supposed to!
The number of different games which can be played on these fixed odds betting terminals is quite large, and there are a growing number of gambling charities and MP´s in the UK who are demanding a review of the way they work and operate.
Categories:
Bingo News
Posted on: 18th February 2013 by: Lynda Robshaw