Bitcoin Bingo Sites on the Way?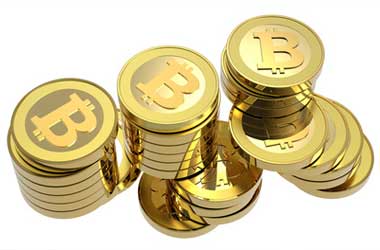 There is something of a revolution underway in the online gambling environment thanks to the brand new virtual currency known as Bitcoin.
We are seeing more and more online gambling sites opening up across the world that accept Bitcoins and give players access to a diverse range of gambling related opportunities.
We have seen online Bitcoin accepting casinos, poker sites and betting sites opening up at a very fast pace of knots, and we are fairly confident that it will not be too long now before the very first online bingo sites will open that gives bingo players the option of making deposits into their online bingo account using the digital Bitcoin currency.
One aspect of using Bitcoin that has made online gamblers a little wary is in regards to just how fair and random the casino or poker games they are playing are, however with more and more sites opening up and more and more of them going to extreme lengths, players are at last warming to this new way of both depositing money into and also withdrawing their money out of gambling sites using Bitcoin.
In fact in Canada we have started to see ATM's now accepting Bitcoins, and as such you are able to simply walk up to any ATM and request local currency in exchange for money held in one of your Bitcoin wallets, and this is sure to be a popular way for online gamblers to quickly and easily get access to funds held in their Bitcoin accounts.
Should you be looking to play bingo online using Bitcoins then currently we are unaware of any online bingo sites that will allow you to do that, however we have heard a few rumours about several online bingo sites who are looking into this concept and as such when they launch, which we estimate will be in the next few months we will of course keep you fully up to date and let you know just which bingo sites are accepting Bitcoins and will bring you full details of any Bitcoin Bingo bonuses that are up for grabs!
There really are plenty of benefits of gambling online using Bitcoins and as such in anticipation of the launch of Bitcoin Bingo sites then why not take a look at getting your own Bitcoin account so you are all ready for when they do launch online!
Categories:
Bingo News
Posted on: 5th November 2013 by: Lynda Robshaw