Cheeky Bingo launches "Its Only Daubs and Horses" Bingo!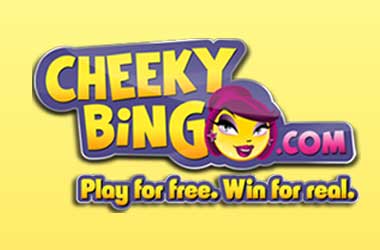 We know that many of our bingo playing website visitors are always on the lookout for some brand new bingo games to play, and are also seeking low cost bingo games too.
With that in mind we have just been informed by our good friends over at Cheeky Bingo that they have now launched a brand new range of bingo games which are themed around everyone's favourite TV show hero Del Boy Trotter!
They launched these new games which are known as their "Its Only Daubs and Horses" games on Friday and they have proven to be very popular with players, due to the low ticket prices and the huge cash prizes up for grabs.
These new bingo games are running throughout the month of November 2015 and they start at 8pm, so if you are at a loose end this Friday or any Friday in November then you really do owe it to yourself to get involved.
Below is an overview of what types of bingo games like 75 Ball Bingo have been designed to fit in around these new games, and one of the main attraction of them all is that you are going to be able to buy tickets which are just 5p each, so you are not going to break your bank playing them, and if everything falls in place when you do so you could bag a large cash jackpot too!
Friday 13th November – The games which are lined up for Fridays the 13th of November at Topsy Turvy Bingo games and as such make sure you log into the room in good time for the 8pm start as there is a cash jackpot up for grabs on these games of a cool at 8pm £250!
Friday 20th November – The next set of bingo games which are scheduled for the 20th of November 2015 are both 1TG and 2TG games, and they too kick off at 8pm and if you manage to win the jackpot game then you will walk off with a large £250 in cash!
Friday 27th November – The final set of bingo games that are part of this series will be kicking off at 8pm on Friday 27th November, and these are going to be games everybody can afford to play and take part is as they are all Penny Games and they too have a large jackpot up for grabs of some £250!
Categories:
Bingo News
Posted on: 9th November 2015 by: Lynda Robshaw