The Freezer Room Live at Iceland Bingo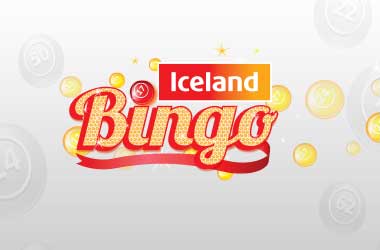 If you are not already a player at Iceland Bingo then boy have you been missing out on some of the best playing bingo games available in their many different bingo rooms!
In case you are wondering Iceland Bingo is in fact owned by the Iceland supermarket chain, and as such they are able to put together some very unique bingo promotions that are going to be of interest to all UK based bingo players who want some additional prizes when playing bingo online!
They have just launched a brand new bingo room which is their Freezer Room and it is in that room you are going to be able to bag all manner of little extras when you win any of the games in play within it!
The Freezer Room is open between the hours of 6pm and 8pm and when you are logged into that room between those hours you will find the game on offer is their 90 ball bingo game. However, what is very different about that room is that each day there will be over £300 in prizes to be won.
Those prizes also include a range of Iceland Foods Vouchers which you will be able to use in any of their supermarkets and some of the games also having Sliding Jackpots attached to them so you could also bag a huge cash jackpot too!
The games come with fixed jackpots on which you could win £50 Fixed Pots and with up to £70 in Iceland foods vouchers you could treat yourself to some of the many items they have available in their stores.
One reason why we think a lot of online an mobile bingo players are going to love play in the Freezer Room is that the ticket price varies from just 1p per card to 2p, so you are not going to find them very expensive bingo games to play!
Just make sure you get logged into Iceland bingo early and secure your place in that room! Plus you will also find that whilst playing in that bingo room if you enjoy playing bingo slot machines you will also be able to play them as their software is checking off your bingo cards in each game you play, so you could win twice, on both their bingo games and their huge range of different bingo slot machines!
Categories:
Bingo News
Posted on: 5th November 2015 by: Lynda Robshaw