Diva Bingo Launch 12 Hours A Day Free Bingo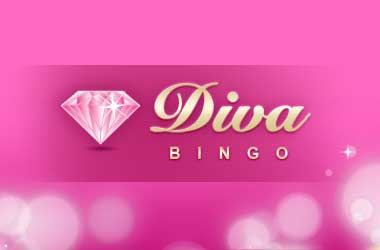 If you have reached the point in time this week when you are a little short on cash, and as such do not have anything left to play Bingo online, but you are getting the urge to play, then we have some good news for you as Diva Bingo who lauched a year ago have just launched their brand new free play Bingo room!
You can now log into the Diva Bingo site and play nonstop, no risk, free Bingo 12 hours every single day of the week, and to do this you need to simply be online and ready to play between the hours of 8am and 8pm any day of the week! The Bingo room that they have set aside for these free Bingo games is the Talk is Cheap Room, so make sure you select that room from the menu if you fancy playing a completely risk free Bingo session.
The Talk is Cheap Bingo room uses the 90 Ball Bingo game, and as such on every ticket you play you are going to have not just one chance of winning but three of them, and with new games starting every few minutes you really are going to have plenty of fun and more importantly lots of winning opportunities.
Diva Bingo uses the state of the art Dragon Fish gaming platform and that means that if you do decide to play here you are not going to have to download any software onto your computer, and their gaming platform is going to work seamlessly in any web browser.
If you do decide you fancy playing any of their Bingo games for real money then you will find plenty of huge paying Bingo Jackpot games running throughout the day and night and those games come with low ticket prices, and their state of the art Bingo playing platform will also allow you to pre-buy your tickets for any up and coming Bingo games, so you do not even need to be online to have a chance of winning what may just turn out to be a life changing jackpot win.
There is of course a high valued new player sign up bonus and you will find full details of that bonus and a complete schedule of all of the days up and coming Bingo games by simply visiting their website, so why not do that now and register as a new player and give those free play Bingo games your best shot?
Categories:
Bingo News
Posted on: 8th October 2014 by: Lynda Robshaw