Mecca Bingo Clubs go Digital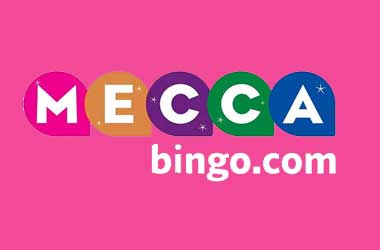 The land based bingo sector has been taking some huge hits to their bottom lines in recent years with the advent of online bingo sites. One of the UK's largest bingo club operators, Mecca, have not only got their own fully functional and very easy to use online bingo site but now they are making their land based clubs fully interactive.
They have chosen to give any player visiting their land based clubs the option of purchasing either their usual physical paper printed bingo tickets, or they can now in their Reading club use a new Tablet device instead.
Gala Bingo have already been using such a device for a while now and it is certainly proving popular with bingo players who much prefer the more technically advanced way of playing bingo that these Tablet devices offer.
When you walk into the Reading branch of Mecca Bingo and visit the ticket sales desk you can opt to utilize these Tablet devices such as iPads, you simply have loaded onto them the number of bingo tickets you wish to play in the up and coming bingo session and these are then loaded onto the Tablet device for you.
You then sit down and wait for the Bingo games to start and use the Tablet in much the same way as you would the bingo tickets, however the Tablet can either keep track of the numbers called and dab them off for you or you can opt to dab the numbers on each ticket off yourself.
You will of course still have to shout Bingo when you have a winning ticket, however the aim of Mecca starting to use these Tablet device as a new way for their bingo club members to play bingo is to hopefully attract a younger more technically savvy type of bingo player.
Early reports from the Reading Mecca Bingo club is that players are warming to these devices which as very easy to use and it is not just younger players who are giving them a go, many of the older bingo club clientèle are also showing an interest in them.
Due to the size of the screens and the way these Tablet devices work many disabled players or those suffering from a loss of eye sight are also enjoying the benefits of using them which can only be a good thing. It is expected a National roll out of the Tablet devices will follow the trail.
Categories:
Bingo News
Posted on: 9th April 2013 by: Lynda Robshaw