New Cassava Enterprises Online Bingo Site Launched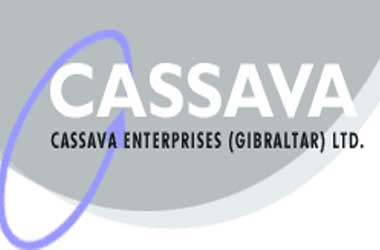 You may already know of Cassava Enterprises, they are one of the largest operators of online Bingo sites all of which use the Dragonish Bingo gaming platforms and each site they operate holds a full gaming licensed and each site is regulated in Gibraltar.
With so many online Bingo sites under their control we are quite surprised to see that they have recently added another one to their portfolio and this brand new site the Angry Bingo site, which is a rather comical site at which you are assured of a very unique type of online Bingo playing session.
In addition to their standard 90 Ball and 75 Ball Bingo games they have chosen to use the Angry Bingo site to launch a brand newly structured Bingo game and this is their 5 Line bingo game which you may never have come across before.
When playing 5 Line Bingo the actual card is a 25 number grid Bing card which is similar to the 75 Ball Bingo game but the middle position of that game is not a free square, and as such you need to get the number on that position called out to help you complete a winning line.
This game is very fast playing for to win you simply need to form a line up down or diagonally across the Bingo card, so if you are looking for the very fastest playing and paying Bingo game then do give this new game a try as we think you will enjoy playing it.
In addition to all of their free play, real money and very high jackpot paying Bingo games you will find Angry Bingo also boasts a very diverse range of slot and casino based side games which you can play alongside your Bingo games or play them separately.
If you fancy giving this brand new bingo site a try then by signing up today and making an initial deposit of just 5.00 they will give you a large 500% deposit match bonus on that deposit, and all additional deposits you make will enable you to boost the value of those deposits via a reload bonus.
Checkout the Angry Bingo site today, for if you are seeking somewhere new and completely unique to play at then this is certainly going to be the affilate programme for you, even if you are not in an angry mood!
Categories:
Bingo News
Posted on: 15th July 2014 by: Lynda Robshaw